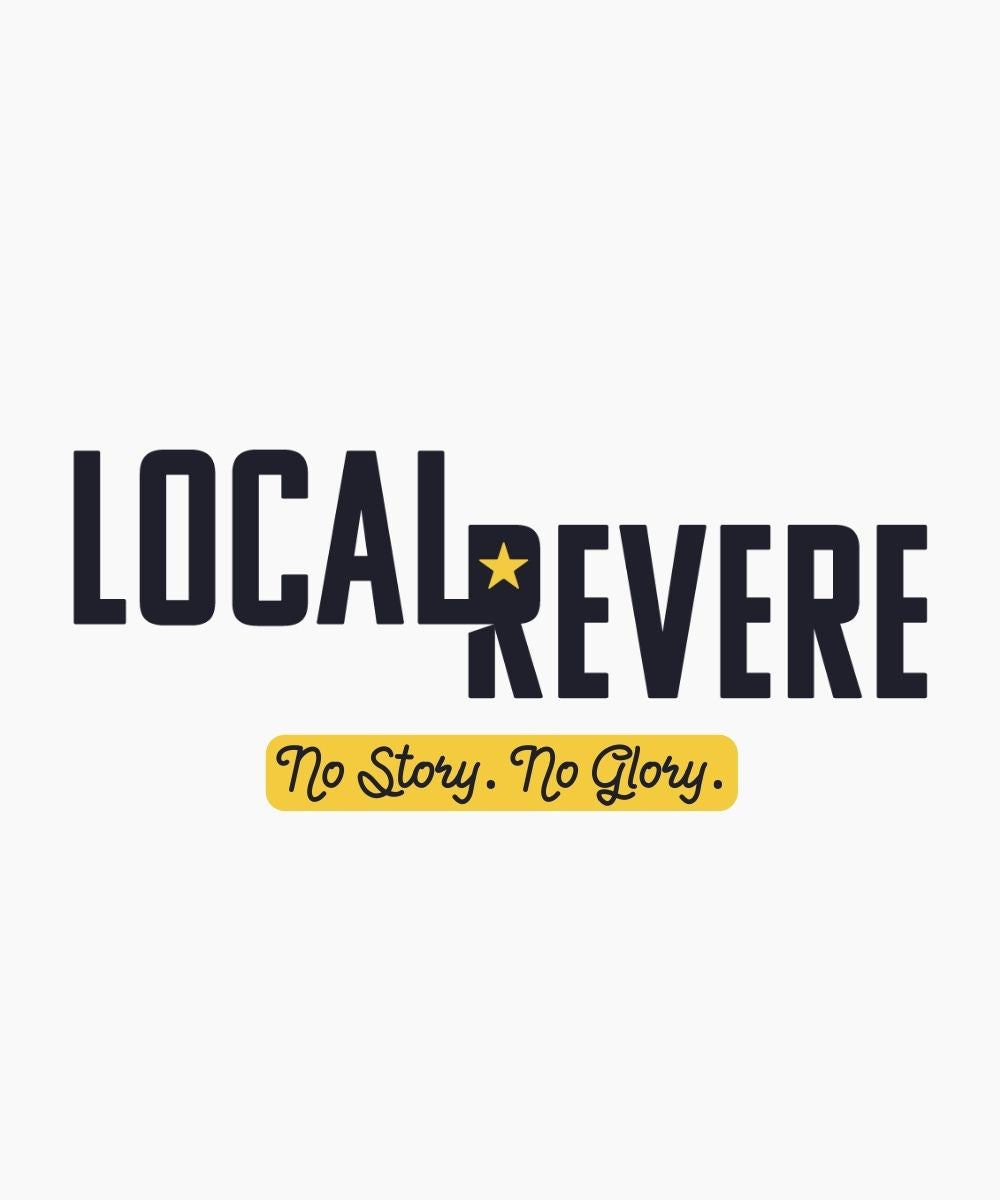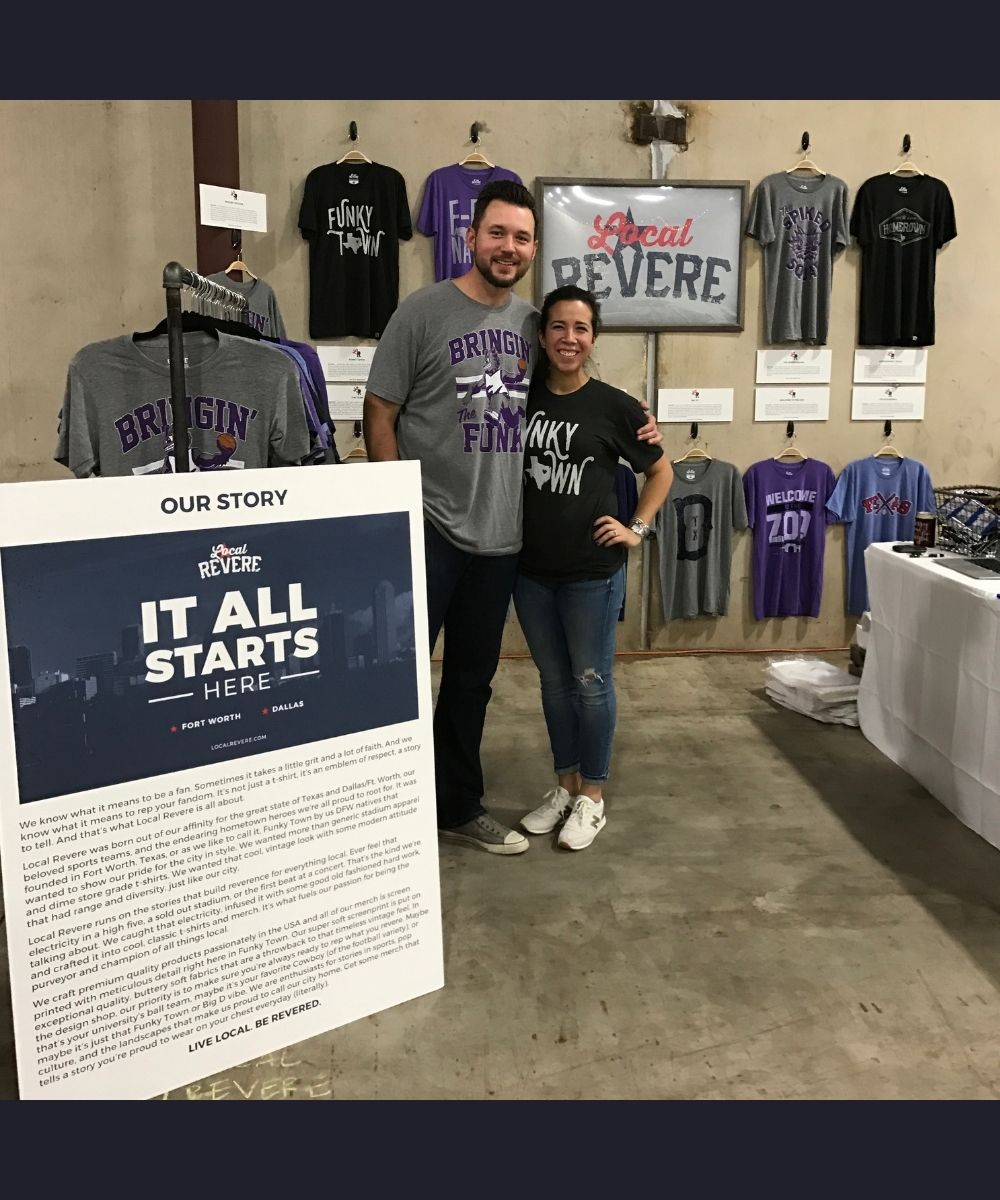 <-- first ever pop-up shop
How it started
I had just exited from a tech startup that was in the licensed merchandise space and realized how lackluster the fan apparel scene was. I would attend TCU football games and see the same fan shirt being worn by hundreds of people with little to no creativity being applied and kept thinking there has to be more. Local Revere was born in 2016 as a creative outlet to bring story driven, one-of-a-kind designs to sports and pop culture fans and to offer something unique in the marketplace (and to selfishly provide cool tees to myself, family, and friends 😉). What has been just a fun and creative outlet the last few years is now going mainstream...get ready!
<-- the Local Revere remix
How it's going
Welcome to the remix! To all of our day ones and ongoing supporters 🍻...and to our new friends 👋. We are excited to announce that we are officially licensed with our beloved TCU Horned Frogs (alumni) and have some really exciting things in the works with them. We'll also be taking our vintage touch, modern attitude goods to more places. Stay tuned and follow along to see what's next!
~ T+V
Follow Us!